Testimonials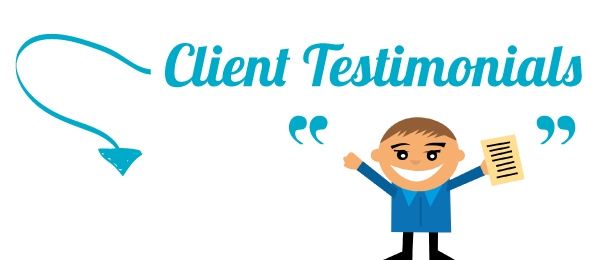 Valarie's Testimonial 2018
I have just welcomed my second child.  I am writing this because if it had not been for Irene in Nurture Health things may have been very different for me.   I had my daughter 4 years and 4 months ago and it was a dream pregnancy and a honeymoon baby. It was supposed to be perfect. She was perfect but I didn't know it I had what some might perceive as everything but to me it was hell… a mess of emotions…. a black cloud….. a nightmare I couldn't wake from.  Why didn't I feel happy.  Why didn't I feel content.  Why couldn't  I see what others did.  I didn't know it but I was suffering from post natal depression.  Thankfully my public health nurse recognised what was going on and brought me to my doctor.
She also put me in touch with Nurture.  My doctor was sympathetic but not practical, she told me to reduce my standards, get a cleaner and perhaps ask my mum to take time off work and live with me.  She did start me on anti depressants as well, which I am glad she did.  Thankfully though Irene in Nurture Health called me the next day, she told me she got my details but was at a golf event and couldn't talk but would ring me early next week.  I was so happy to get the call but felt I would never hear from her again and I was afraid of being fobbed off. 
 How wrong I was Irene was true to her word she immediately set me up with an amazing counsellor and I was fortunate as they were just commencing a new support group in my area so I joined them too. I finally  felt my feelings were validated ad I was being listened to and there was light at the end of the tunnel. My doc helped with the chemical side but that was not enough. 
4 years later I am much stronger and now I have been given so many support tools  thanks to Nurture.  I have since lost two babies, one was quite traumatic as I nearly lost my life.  I then experienced fertility issues, which caused stressed on both me physically and mentally and put pressure on my marriage but the tools I learnt with Nurture Health got me through it. I also asked for help and registered myself for C.B.T (Cognitive behavioral therapy) classes as i would never have had the confidence to do this before.
I am now lying in bed with my new born baby and I am tired and stressed thanks to zero sleep. But I know these feelings are normal when you just had a baby ……   At the moment I am not strong enough to put myself out there to support Nurture Health so I will help financially where I can.  But one day I hope I am in a position to help Nurture Health in presence and to support women who are going through what I have gone through. 
I am writing this to you all to say a huge thank you. You were there for me when I was at my most vulnerable and in need of help. 
I will forever be appreciative of your help and organisation.
Valarie                           

Testimonial 2018 
Some time ago I met with a Nurture Health Counsellor following a severe birth trauma.  I had come to see her weekly over the course of a year and she has really helped me come on in leaps and bounds.
When I first came to her the very thought of going through another pregnancy was terrifying and I really could not bring myself to get pregnant again despite having a beautiful healthy boy.
Although my birth experience was not an emergency nor was it a difficult birth (I gave birth naturally without intervention), it was how the staff treated me.  I had a severe needle phobia and two of the medical staff sneared at this that it was an actual phobia. I  found this experience very embarrassing as if I was creating additional drama and was made to feel like a drama queen or a Prima Donna!
My counsellor really helped me understand my traumatic experience and then we addressed the severe needle phobia through breathing exercises and visualisation.
So here I am happily married and looking forward to a new baby in May  2018 (in a different hospital) and guess what?  I was even skipping to the Laboratory to have blood taken and I was not even sick or feeling faint.
If this is not a complete turn around in a persons life I really do not know what is!
Like I say I cannot thank all in Nurture Health enough including my wonderful counsellor thank you for all your great support to me and indirectly to my family.
Client did not want her name mentioned 

Aileen's  Testimonial 2018 
Friends, Nurture Health supported me through a very tough time in my life providing support through immediate counselling. Everyone who knows me knows I am a very positive and upbeat person but after Alex was born I went through a really tough time, I just couldn't find a way out of a prolonged low, without going into details I asked three professionals at three different stages for help and I most definitely fell through the cracks & didn't get the support I need that I was crying out for.
Thank God I heard of Nurture Health and found out they are also based in Tralee. I finally felt heard, supported and the light at the end of the tunnel became visible again. I can only thank everyone in Nurture Health and my wonderful counsellor in Tralee Mags O' Halloran. 
 Thank you all 
Aileen 

Danny's Testimonial 2019 
Hi All, 
My name is Danny and my wife Phil and I had a little baby boy who lived for 20 weeks. We called him Billy after my Dad and we were devastated when Billy passed. We got a good bit of support in the hospital but then both of us felt very low and we were not in any position to try to help each other months on. Phil upon a friends recommendation went to Nurture Health and sought immediate counselling. She talked to me about going for counselling at that time but initially I thought 'No I will be fine'.
After some weeks my wife started to talk more openly  about Billy I simply couldn't cope I didn't want to talk about our loss at all.  Our marriage came under severe strain and we weren't seeing eye to eye. A friend of mine suggested for me to contact Nurture Health and see could I get counselling myself. 
I secured Skype counselling with Nurture Health as I work long hours and I didn't want to come home and have to go back out again. I got a different counsellor that I got on very well with. I never realised how much hurt and pain I had kept in over the past months.  I realised I was suffering from the loss of our baby and I was actually grieving this massive loss. At the beginning I was really afraid of breaking down and getting upset but through my counselling I learned over the weeks 'it is okay to cry even if I am a man'. 
The good news is Phil and I went on to have another full term baby and we now have a beautiful little girl 'Sophia' and needless to say we both love and adore her. But I also have to say their is never a day that goes by where I think and wonder about Billy and I pray he is in heaven with the angels and I salute him.   
Contacting Nurture Health for Phil and myself was a life saver the understanding and  empathy we both received from Nurture Health has been overwhelming for us. We have recommended Nurture Health to so many of our friends now and they received exactly the same help we have. No words can express our gratitude for this great support. 
So now wherever possible we support Nurture Health in any way we can and continue to shout Nurture's name from the rooftops. 
With love to you all for the incredible work you do keep it up and thank you from the bottom of our hearts ❤❤👌
Danny & Phil